Sponsorship & Exhibition
MSPTM 2018 offers a variety of sponsorship opportunities. Please click the below button to download the full version of MSPTM 2018 Sponsorship Prospectus.
Download Sponsorship Prospectus
We will work together personally with each of our sponsors to ensure that we maximise your investment. The packages provided in the sponsorship prospectus are flexible; we would welcome the opportunity to tailor made a package to meet your objectives.
Please feel free to contact MSPTM 2018 Sponsorship Committee for more information:
Prof Dr Lau Yee Ling at +6012-6060939 or Dr Chen Chee Dhang at +6012-5202320 or by sending email to sponsorship.msptm@gmail.com.
---
Our Exhibitors

We are a scientific and precision instruments company in Malaysia, established in 2010. We provide superior solution in the fields of Life Science, Education and imaging technology. In general, we work closely and actively with tertiary institutions, medical institutions and laboratory facilities in the area of microscopy, precision studies/researches and molecular diagnostics. We also explore in the fields of health science. We cover most from the department of microbiology, Hematology, Cytology/Histology and Reproductive. We provide clinical staining for Public health institution and most of the government sector. Our clinical staining is called BASO which is expanding very fast in Malaysia market especially the government sector. We bring Tuberculosis (TB) stain, Leprosy stain, Gram Stain, Giemsa stain and many other stains. We do come along with auto stainer machine for the stainings. On top of that, we supply clinical/Medical Consumables such as glassware, plasticware and all kind of medical consumables.
---

Sumitomo Chemical Enviro-Agro Asia Pacific Sdn Bhd
Sumitomo Chemical is proud to be at the forefront in the development of innovative vector control products which can be used to assist in the Integrated Vector Management (IVM) based control strategies by integrating both non-chemical and chemical vector control interventions with other disease control solutions. We are committed to making a positive contribution to the improvement of global health conditions through our innovative technologies in the aim of reducing vector borne diseases and ultimately to improve people's well-being.
---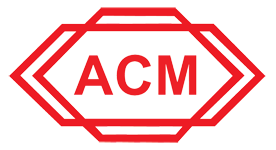 Agricultural Chemicals (M) Sdn Bhd
Agricultural Chemicals (M) Sdn. Bhd. was established in 1969 and located in Penang, Malaysia. From its core business as a pesticides formulator, ACM has grown into a leading agrochemicals, farm machinery and environmental health products company.
With our strong faith in R&D initiatives, the Selama Research Centre (SRC) was set up in 1978 over a generous 62-acre of fertile land and is the home for wide varieties of tropical crops for research purposes. All our products are meticulously assessed before they are introduced to the market.
At ACM, we aspire to contribute towards national food security in Malaysia and we are also a major vendor for insecticide products in the public health sector.
---

UC Biosciences
Based in Singapore and Malaysia, UC Biosciences was established in 1977 with the aim of sourcing reliable, quality in-vitro diagnostic products and research tools for the clinical, industrial and research laboratories.
UC Biosciences partners with renowned international manufacturers with proven track records in the development and manufacture of high quality products to provide an extensive portfolio of products.
Our market expertise and distribution channels mutually benefit both manufacturers and laboratories by connecting innovative companies with a large and diverse base of customers who demand the best products.
Over the years we have built long standing relationships with our principals and customers. Our experienced team of Sales and Service personnel continuously strive to provide our customers with the highest quality product, service and the best technical assistance.
Mission: To become the preferred provider of superior products and excellent service for the Life Science and Diagnostic industry
---

CTK Biotech is celebrating 20 years of improving global health with a wide selection of diagnostic test kits.
Within these two decades, CTK has grown to be a leader in the immunodiagnostic sector and has developed 100+ diagnostic test kits covering a wide array of infectious diseases, biomarkers, hormones, and more!
With the evolving needs of today's market, CTK has progressed into molecular diagnostics and companion instruments. These new product lines and technologies complement our well-established test kit offerings, enabling us to expand our distribution network.
Products we offer:
Rapid Tests
ELISA
Real-Time PCR
Rapid Test External Control Kits
Instruments: Rapid Test Reader, ELISA Washer & Reader, Chemiluminometer
Chemiluminescence (CLIA)
Reagents
Contact for more information:
Megan Spencer
Business Development Associate
mspencer@ctkbiotech.com
Tel.: +1 (858) 457-8698 ext. 121
---

PLT Scientific Sdn Bhd is a pioneer in scientific glassware technology in Malaysia since 1989, bearing the name FAVORIT® which now personified scientific glassware in the Malaysian market. Both the standard interchangeable and the volumetric glassware we manufacture, and in combination with DURAN®, PLT can supply the complete spectrum of scientific glassware. PLT Scientific is a leading supplier of scientific equipment offering products ranging from state-of-the-art analytical instruments to basic laboratory glassware, with an ambition to be a total solution provider of products and services, a 'one-stop' centre for your scientific endeavours.
Point of Contact:
Azzy Iyzati
Sales Application Specialist
012-6884495 / +603-80682368 (ext 72)
azzy@pltscientific.com
---