MSPTM Mid-Year Webinar 2021
Mid year webinar 2020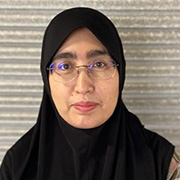 Assoc Prof. Dr. Sharifah Faridah Syed Omar
Department of Medicine, Faculty of Medicine, University of Malaya
Title: Role of Vaccines and other Agents for Prevention of Covid-19
Assoc. Prof. Dr. Sharifah Faridah obtained her MBBS degree from University of Manchester, UK and did her specialization in Internal Medicine at Universiti Malaya. She currently heads the Infectious Diseases unit in UMMC, Committee member of the UMMC Covid-19 Task Force and she is co-chair of the UMMC Covid-19 vaccination programme. Her research interest are in Infectious/Communicable Diseases (HIV, Tropical Medicine, Dengue, Hepatitis C, and Antibiotic Resistance). She has published her findings in academic journals, book chapters and proceeding in both ISI and other indexed journals. She has also obtained research grants for her work in HIV and neurocognitive disorders.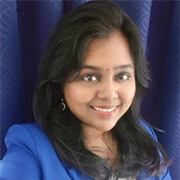 Dr. Jeyanthi Suppiah
Institute for Medical Research (IMR), National Institutes of Health (NIH), Ministry of Health Malaysia

Title: Covid 19-Mutations-Survival of the Fittest

Dr Jeyanthi Suppiah is a Senior Research Officer in the Virology Unit, Institute for Medical Research (IMR), National Institutes of Health (NIH), Ministry of Health Malaysia, with 12-years working experience. She obtained her PhD in Medical Microbiology at Universiti Putra Malaysia (UPM). Her primary research interests are the application of molecular biology techniques and bioinformatics data analysis for identification of medically important viruses. Currently, she leads the research work on whole genome sequencing of SARS-CoV-2 from active clusters of COVID-19 in Malaysia. Dr Jeyanthi is also a recipient of Dr. Wu Lien-Teh Young Investigator Award (Merit) in 2020.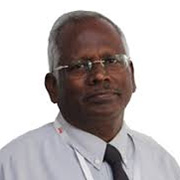 Assoc. Prof. Dato' Dr. S. Vellayan
Faculty of Pharmacy, UiTM Puncak Alam

Title: Possibility of Covid-19 Transmission from Animals to Humans

Associate Professor Dato' Dr. S. Vellayan retired from Zoo Negara Malaysia as an Assistant Director and Head Veterinarian. He is the longest serving Zoo Veterinarian in Malaysia (28 years) and acknowledged in The Malaysia Book of Record. Dato' Vellayan is an active member of several societies including MSPTM and has served as President and EXCO. He is an associate fellow of the Academy of Science, Malaysia. On retirement, he joined as Associate Professor teaching Medical Parasitology at the Faculty of Medicine UiTM for four years. At the Faculty of Medicine, Sungai Buloh he established Laboratory Animal Care Unit (LACU) and he was the first Co-ordinator for LACU. Currently, he is an Associate Professor in Pharmacology and Co-ordinator for the Laboratory Animal Facility and Management (LAFAM), at Puncak Alam. He has given numerous talks, on animal health and related matters in the local radios and televisions, including Radio UFM, UiTM. Dr. S. Vellayan has published more than 100 scientific papers, 130 proceeding papers and 40 papers in magazines and newsletters. He has received numerous awards and honours. His research areas focus on parasitology, surgery, treatment, enrichment behaviour and zoonotic disease of wildlife and exotic animals.